Hey Guys, The New 2020 Edition of BLUE WATER HUNTING AND FREEDIVING will make you an elite blue water hunter in no time!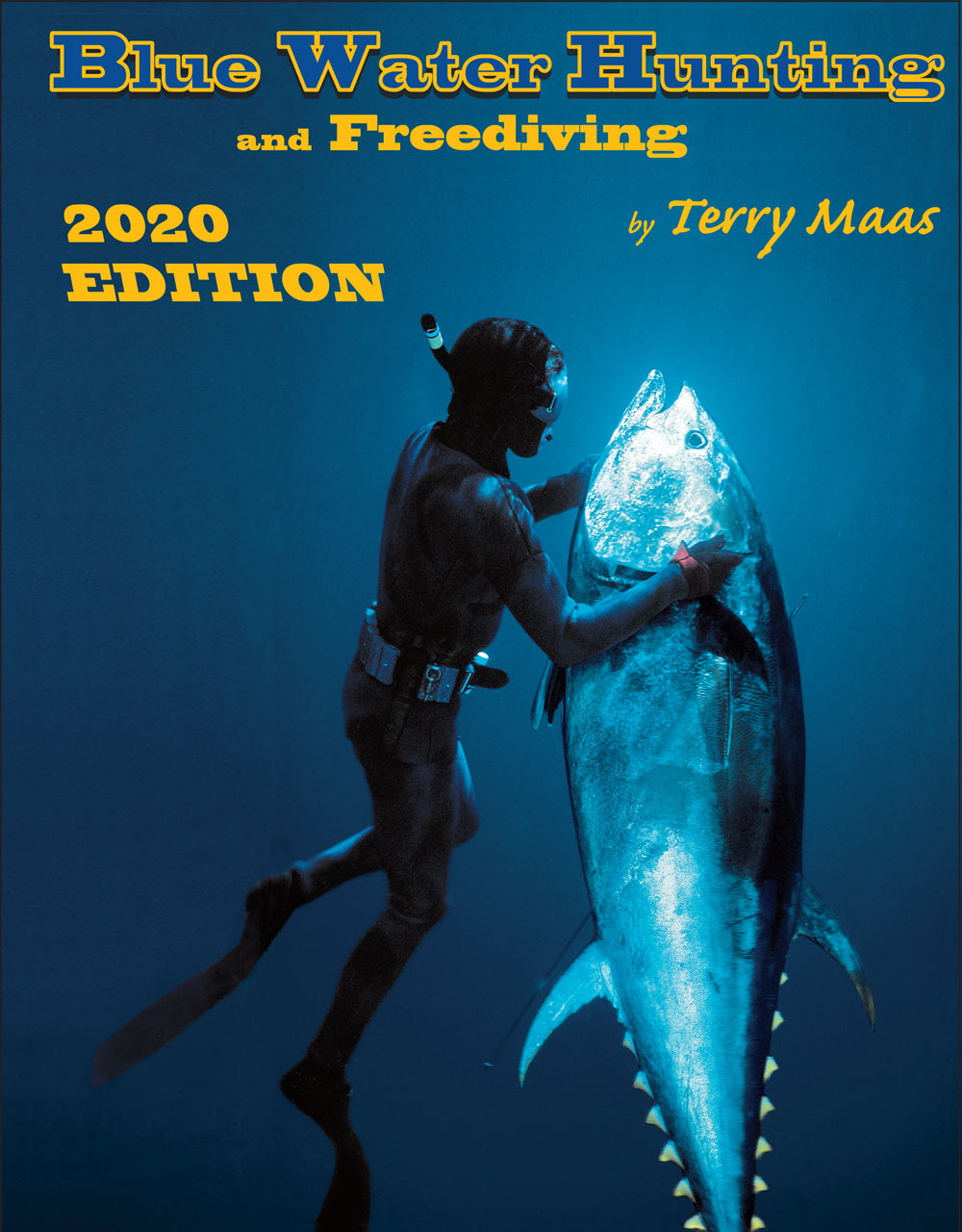 Blue Water Hunting & Freediving by Dr. Terry Maas, is jam packed with a lifetime of helpful information, tips and techniques on freediving and spearfishing major gamefish such as:
• Yellowfin tuna
• Bluefin tuna
• Dogtooth tuna
• Marlin
• Sailfish
• Large Mackerel
• Wahoo (ono)
• Giant Trevally (Ulua)
• Dolphin fish (dorado, mahi mahi)
• Yellowtail (kingfish)
• White seabass
• Striped bass
Follow Terry and a host of highly experienced freedivers, as you immerse yourself into these action packed stories and videos in the world of Blue Water Hunting and Spearfishing!
This new 2020 edition is an 8-1/2" x 11" Hardcover Book published by BlueWater Freedivers contains 20 chapters, 224 pages edition, and is filled with new stories and World-record Rules!
The book also has 30 videos supplementing it - Many of the chapters are enhanced with videos illustrating the topic at hand. Simply scan the QR code to view them.
Click here for more information and ordering
https://www.makospearguns.com/Blue-W...ion-p/bwhf.htm
Thanks guys,
Dive safe,
dano