Thanks to everyone for a great time. It was my first Saltwater Tournament and I had a great time with everyone. Special thanks to Patrick for putting up with a new guy on the boat...
Not much for me to shoot but I at least got to pick a nice prize.
Now for the cheesy shot from the hotel of my new rash gaurd. It will really help me with chest loading that gun I built.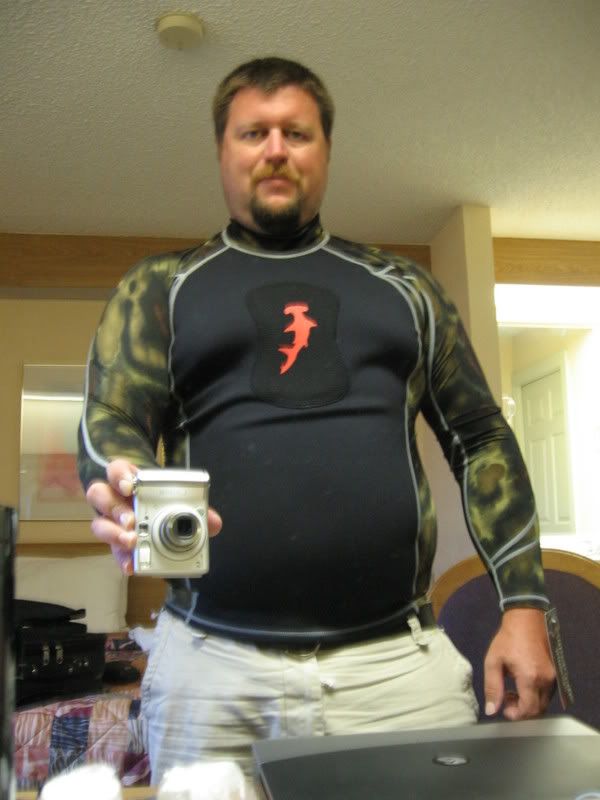 Thanks Again