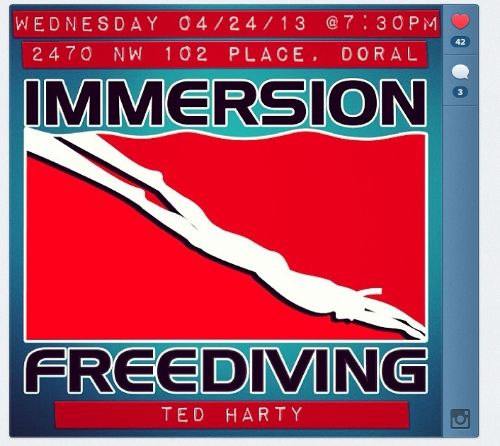 Tomorrow April 24th at 7:30 I will be giving a presentation on Freediving Safety. The presentation is open to the public and sponsored by Ocean Hunters.
The address is 2470 NW 102 Doral, FL 33178
Everyone is welcome!
This will be very similar to the presentation I was asked to give on Freediving Safety at the Blue Wild by Sheri Daye.
__________________
Ted Harty
PFI Freediving courses in South Florida.
US Men's Freediving Record Holder
2012 Captain for USA Freediving Team
See courses in action on my youtube channel
https://www.youtube.com/user/ImmersionFD
Immersion Freediving
Why choose Immersion Freediving
Speargun training sessions
954-324-4444